The name AMMA® comes from two Chinese characters, AN and MO, which together mean "calm through touch."
The ergonomics of the bath interior (oblate or egg-shaped) offer superior comfort and an enhanced Hydro-thermo Massage® experience.
Amma features the widest range of size and installation options.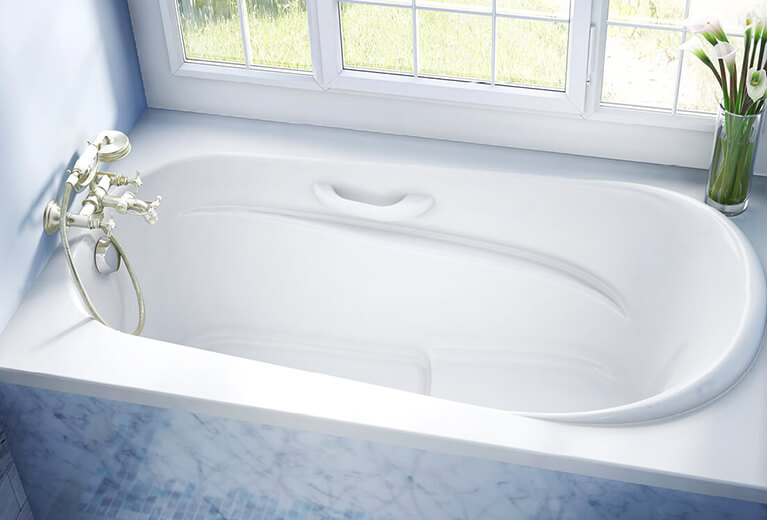 Inverted V backrest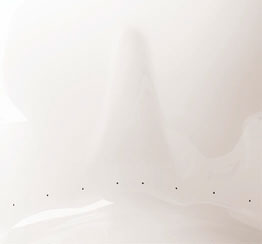 The inverted V heated backrest allows your neck and spine to be massaged perfectly.
Integrated armrests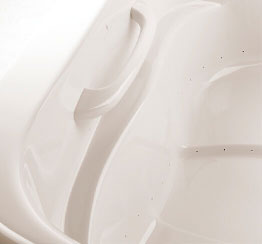 Integrated armrests, available with most models, are sculpted to optimize comfort.
Molded headrest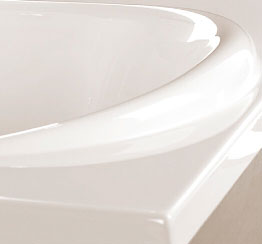 The molded, heated headrest gently cradles and soothes your neck.
Raised seat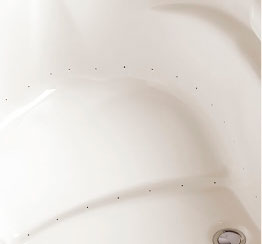 The raised seat optimizes leg massage.
A range of therapies are available to promote relaxation, health and well-being. 
With Hydro-thermo massage being at the forefront of our therapies, you can also add optional therapies as Chromatherapy, Thermotherapy and Aromatherapy to enhance your bathing experience.