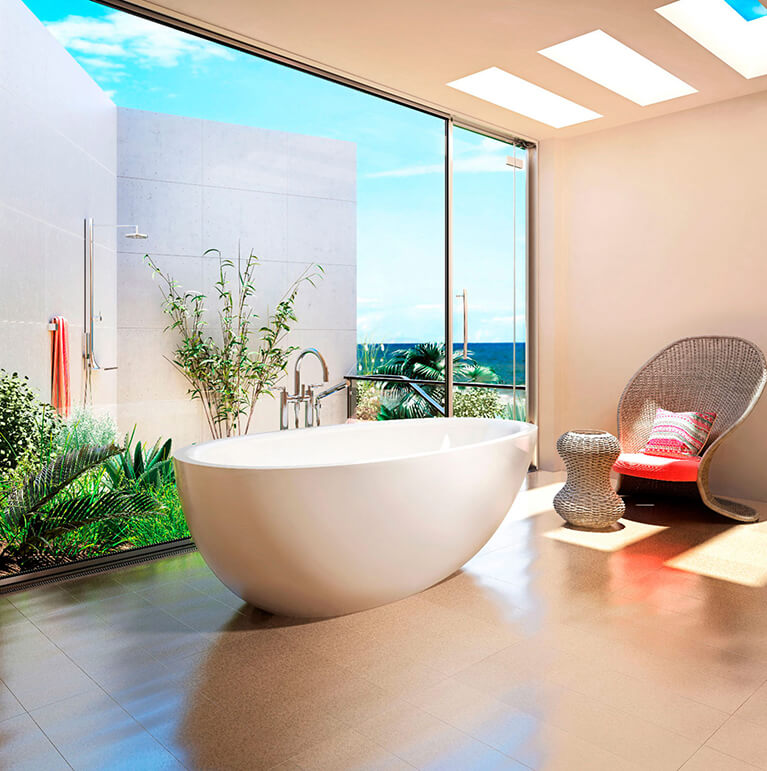 © Essencia oval 7236 (Freestanding)
ESSENCIA evokes essence – the elemental aspects of the inner being.
Essencia offers the utmost in ergonomics and therapeutic care, critical components for relaxation and well-being. Essencia's inner shell has been designed to offer an outstanding level of comfort.
Two rows of air jets intensify the massage effect, while the footrest provides exceptional comfort and allows total immersion.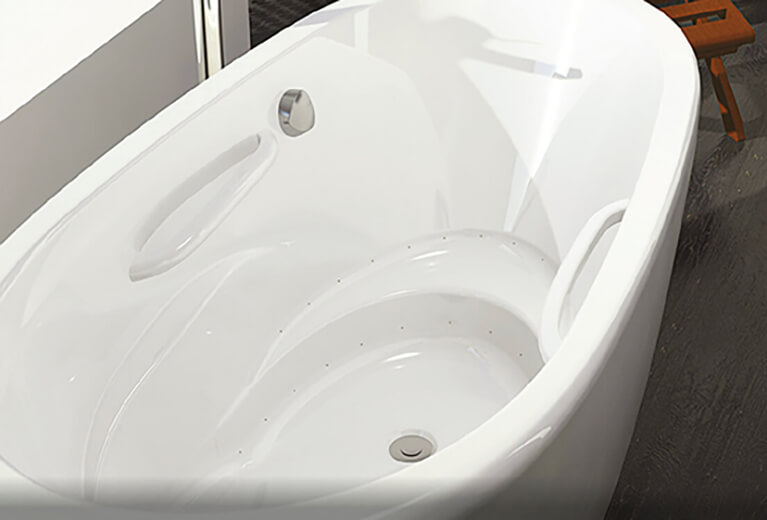 © Essencia oval 7236 (Freestanding)
Inverted V backrest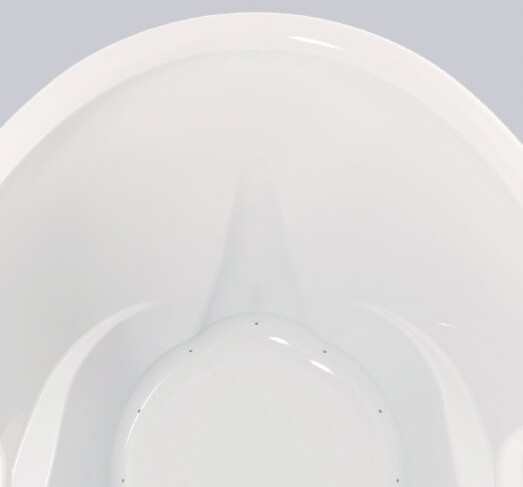 Inverted V backrest and integrated headrest keep the head and neck supported for maximum massage.
Raised seat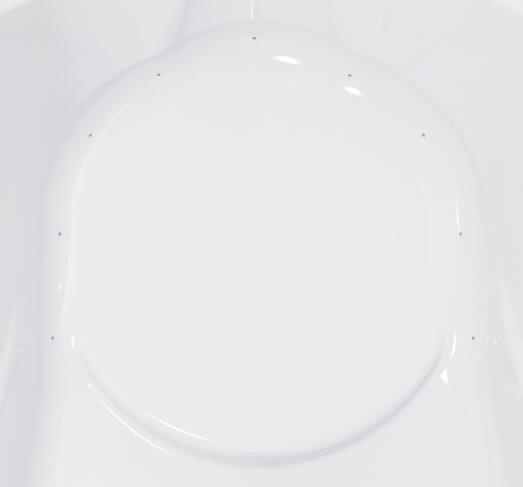 Raised seat optimizes the massage effect for the legs while inclined armrests provide total comfort.
Three positions
for maximum therapeutic benefit 
Essencia 6838's elegant interior provides maximum comfort in three different positions: stretched out and relaxed, on the raised seat, and seated, on the footrest.
Stretched out position
Relaxed position
Seated position
A RANGE OF THERAPIES ARE AVAILABLE TO PROMOTE RELAXATION, HEALTH AND WELL-BEING.
With Hydro-thermo massage being at the forefront of our therapies, you can also add optional therapies as Chromatherapy, Thermotherapy and Aromatherapy to enhance your bathing experience..