Vedana is a Sanskrit and Pali word meaning "sensation." In Buddhist culture, it refers to the state where we become conscious of our connection with the universe and of the communion of the physical and mental being.
The Vedana care unit is a singularly unique product category that can transform your bathroom – that most utilitarian of spaces – into a special place dedicated to improve your overall health. Vedana allows you to incorporate new therapeutic products so you can indulge in daily personal rituals for relaxation, health and well-being.
The Vedana combines 5 therapies (Thermotherapy®, Chromatherapy, Light Therapy®, Aromatherapy and Sound Therapy®) in a single unit. Therapies can be enjoyed independently or combined for a powerful experience to change users' emotional state.

VEDANA
21 x 80 x 9 ½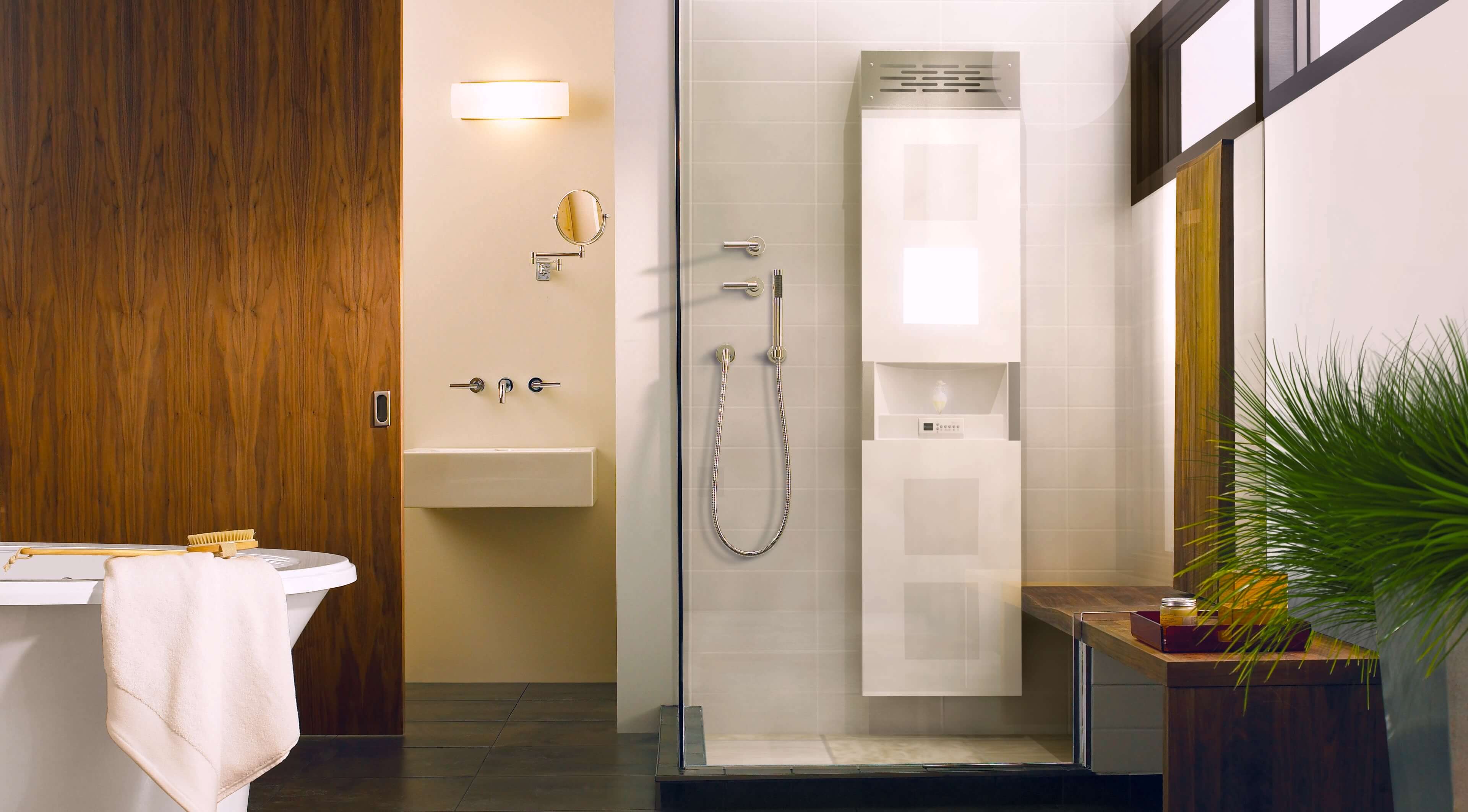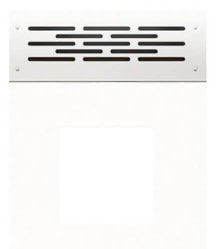 White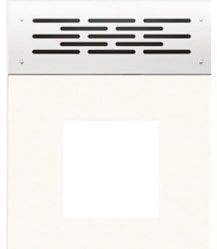 Biscuit
Installation: Wall-mounted.
Format: 21" X 80" X 9 ½"
Vedana's architectural dimensions allow for installation flexibility; it can be easily adapted for mounting in a shower stall, or in rooms ranging in size from 120 to 280 cu. ft., to take advantage of dry heat therapy.