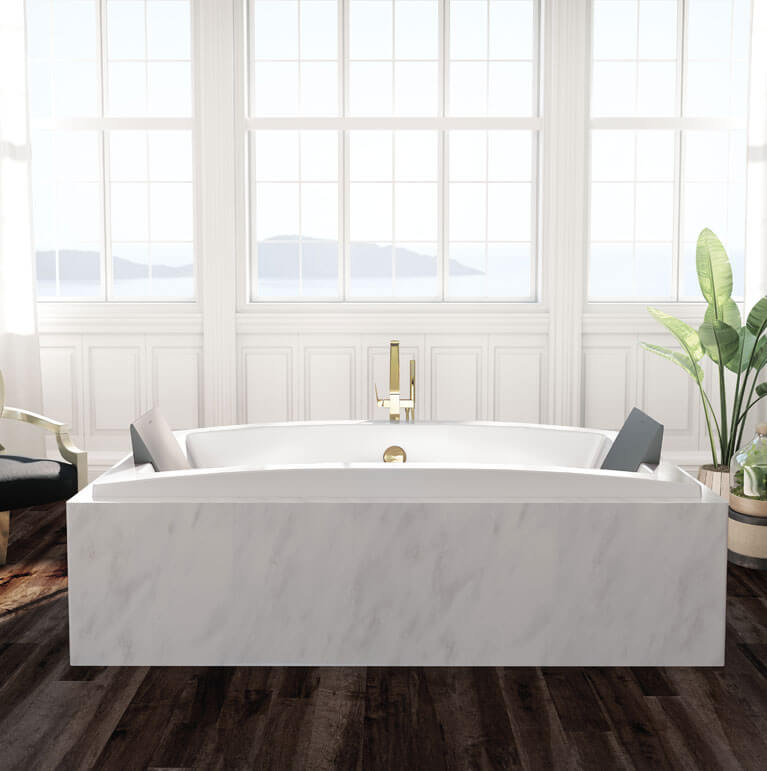 © INUA 7240 (STANDARD DECK)
In Inuit spirituality, "Inua" means "everything that lives." INUA® refers to the universal soul that unites all things in nature.
Inua is the next generation of TMU. Its main benefits are therapeutic, along with improved design. The line features a second-generation therapeutic comfort cushion and inverted V for a massage that reaches higher, covering the whole spine.
In addition to the standard deck height, Inua is offered with slim deck (1/2").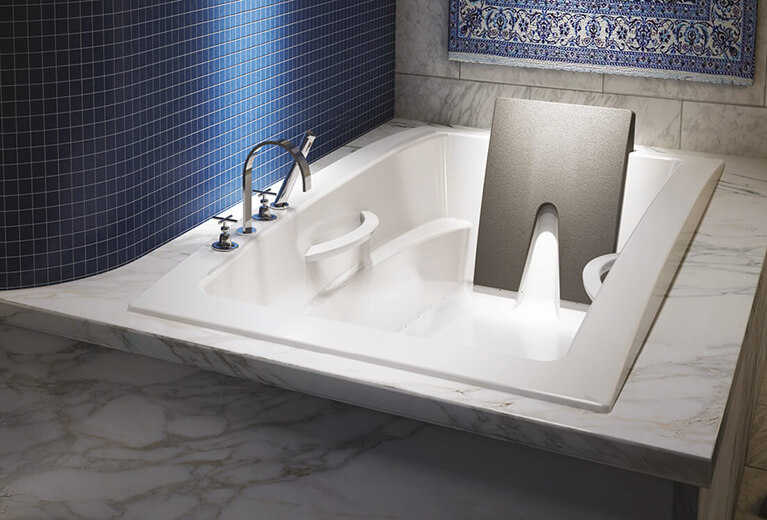 © Inua 6636 (slim deck 1/2")
THERAPEUTIC BENEFITS AT THEIR BEST
Inua is the latest evolution in our TMU line of therapeutic baths. Hydro-thermo massage®, an inverted V design, a raised seat, a heated backrest and chromatherapy are all key features of the Inua collection. They say everything has a soul. Reconnect with the life force within!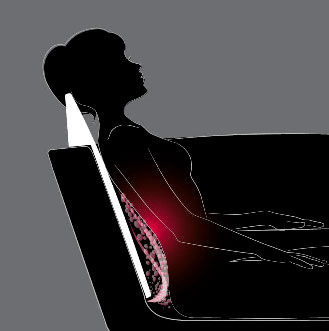 The therapeutic comfort cushion, combined with the inverted V, massages the lower back, helping flush out toxins, reduce stress and prepare the body for sleep.
Characteristics
Made in Italy, this high-quality urethane cushion offers remarkable durability.
The flexible material hugs your body and supports your head perfectly.
Its insulating properties will keep your body feeling warm all through the bath session.
It is also removable.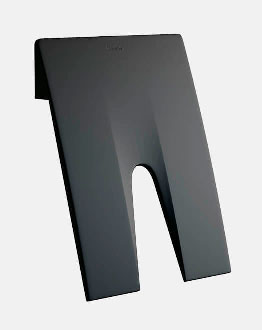 A range of therapies are available to promote relaxation, health and well-being.
With Hydro-thermo massage being at the forefront of our therapies, you can also add optional therapies as Chromatherapy, Thermotherapy and Aromatherapy to enhance your bathing experience.