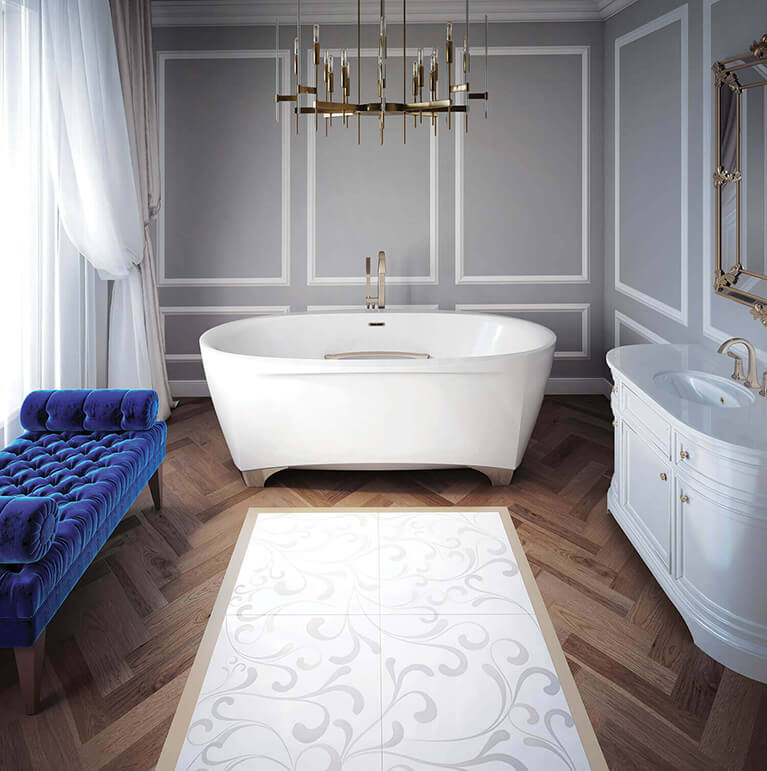 © Scala 7242 freestanding
The name Scala was inspired by the "Teatro alla Scala," the 200+ year old famous opera house in Milan. As the audiences of the theater reveled in inspiring performances, so too will bathing in the Scala take you away to a world of refined and soothing luxury.
This freestanding bathtub has an aesthetic refinement that translates into a contemporary version of the Rococo style bathtub on lion's feet.
The spirit of this collection reveals a sophisticated style through the harmony of its curves, an extension of the outer shell on metal feet and wider front and rear decks. In addition, metal armrests available in different colors match perfectly to the feet.
Slide into a SCALA and enjoy a wider more comfortable seat and backrest as well as integrated headrests to fully cherish moments of well-being and relaxation.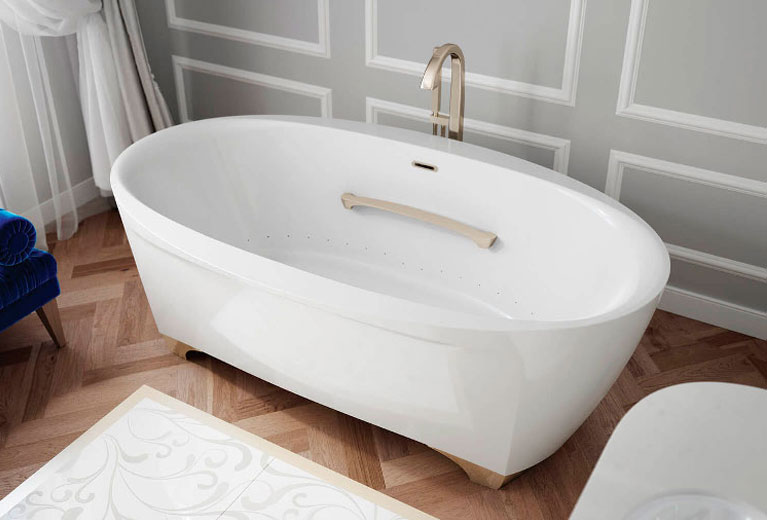 © Scala 7242 freestanding
A range of therapies are available to promote relaxation, health and well-being.
With Hydro-thermo massage being at the forefront of our therapies, you can also add optional therapies as Chromatherapy, Thermotherapy and Aromatherapy to enhance your bathing experience.